Advanced Dental Technology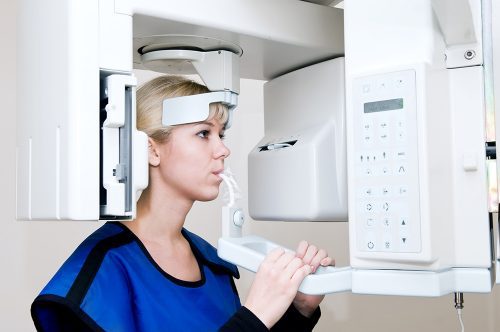 Offering patients dental care in complete comfort with maximal effectiveness is always the goal at Sachs Family Dentistry. One way our team ensures patients receive the highest quality care free from stress or pain is by using the latest dental techniques and advanced technology.
We use advanced diagnostic and treatment tools to help patients keep their smiles healthy and repair decay with increased precision and preservation of healthy dental structures. Contact our Dearborn dentistry team to find out more or schedule an appointment today.
We use a specialized intraoral camera that allows us to capture high definition images of patients' teeth that allow them to view their smile from the dentist's perspective. Intraoral photography is one of the most significant ways dental technology has impacted patients' experiences with the dentist. We strive to make patients true partners in their oral health care. That starts by clearly explaining any areas of concern and possible treatment options. We believe the more patients know about their oral health the better equipped they are to choose treatment options that will exceed their expectations.
Traditional x-rays allowed our team to see the inner structures of patients' smiles, but they also exposed patients to large amounts of radiation, were difficult to capture, required our team to develop physical copies using hazardous chemicals, and had to be physically stored and transported. Digital x-rays reduce radiation exposure for patients, and because they are immediately transferable between computers, digital x-rays make treatment planning faster and easier. Most importantly, the images produced are much higher definition than traditional x-rays allowing the dentist to more accurately diagnosis oral health concerns in earlier stages.
Laser dentistry allows our team to offer soft tissue treatments that are more comfortable, typically do not require stitches, and heal more quickly. Soft tissue lasers are used for a number of treatments including periodontal therapy following gum disease, gum recontouring, and crown lengthening. The laser pinpoints specific areas of soft tissue to be removed, and it cauterize the tissue throughout treatment promoting healing and decreasing bleeding. Unlike traditional gum therapies, stitches are unnecessary following laser soft tissue treatments. 
More than 40 million US adults report experiencing dental phobia or anxiety. When asked the cause of their stress, many patients say their fear of various dental instruments, including the needles used to inject local anesthesia, keeps them from visiting the dentist. At Sachs Family Dentistry, we use the Wand® to administer stress free, painless local anesthesia. The Wand® resembles a pen, so patients don't even experience the possible stress of seeing a needle. This tool allows us to precisely numb the area around the specific tooth we're treating rather than numbing the entire mouth making local anesthesia more comfortable and effective.
Cone Beam CT Imaging. What's better than an x-ray of your teeth? An on-screen, movable 3-D representation of your jaws! By taking a series of x-ray "slices" and stitching the images together with a powerful computer program, Cone Beam CT imaging creates a virtual model of your mouth. It can be used to find disease, plan procedures, and visualize internal structures that formerly wouldn't have been visible without surgery.
The Proof is in Our Patients

My favorite hygienist retired, so it was time to change dentist's. The office staff here are great, the dentist is friendly and through, and the hygienist was friendly, through and did not hurt. Fast and with high tech X-rays. Love this dental office.
Love Sachs Dental. Very friendly and upbeat. Front office personnel, hygienist and Dr Sachs are awesome. They thoroughly explain what they're doing. They take the time to answer all your questions. I worked 12yrs in dentistry and I highly recommend them to you. My kids love them too
The whole staff is nice. Dr. Evan Sachs is tremendous, funny and caring. He has done excellent dental work on my teeth. Thank you, Michael Boren
A Full Array of Cosmetic Dentistry, and General Dentistry Options.
Open Daily For Your Convenience!
A State-of-the-Art Dental Facility to Best Serve Our Patients in Dearborn, MI.
OUR LOCATION Sachs Family Dentistry
| | |
| --- | --- |
| Monday | 9:00 AM – 7:00 PM |
| Tuesday | 8:00 AM – 6:00 PM |
| Wednesday | 8:00 AM – 6:00 PM |
| Thursday | 8:00 AM – 6:00 PM |
| Friday | 8:00 AM – 2:00 PM |
| Saturday | 8:00 AM – 2:00 PM |
| Sunday | CLOSED |