General & Preventive Dental Care
Keeping smiles whole and healthy for life is always our top priority. That starts with regular dental checkups every six months at our Dearborn dentistry practice, but we also offer a number of other preventive treatments like dental sealants and sleep apnea therapy to keep our patients and their smiles healthy. Contact the friendly Sachs Family Dentistry team to find out more or schedule your preventive dentistry checkup today. We welcome patients from Dearborn and other surrounding communities.
Checkups & Cleanings
Checkups at our office include diagnostic x-rays, thorough clinical evaluations, professional teeth cleanings, and a face to face consultation with our doctors in order to help patients keep their whole, healthy smiles for life. These regular appointments allow our team to become familiar with patients' smiles, prevent many common oral health concerns, and diagnose and treat others in their earliest stages allowing us to offer conservative treatment options. Our comprehensive checkups encompass the following treatments:
Diagnostics – we use state-of-the-art digital x-rays and intraoral photography to get a complete picture of patients' internal and external dental structures
Examinations – Our doctors carefully examines patients teeth, gums, and other oral structures in order to screen for common oral health concerns including tooth decay, gum disease, temporomandibular joint (TMJ) dysfunction, bruxism (teeth grinding and clenching), and oral cancer
Cleanings – Our skilled hygienists carefully remove plaque and tartar from every surface of teeth, explain and demonstrate best practices in at-home hygiene, answer your questions, and make product recommendations
Consultations – Our doctors carefully explains the findings of your diagnostics and visual examination, answers questions, and partners with patients to create a plan for ongoing oral health care that meets patients' needs and helps them keep their beautiful smiles for a lifetime
Oral Cancer Screening
While many patients believe that only those patients who use tobacco products need to receive oral cancer screenings, research has shown that more than 25% of those diagnosed with oral cancer do not engage in any of the high risk behaviors associated with the disease. In the US, one person every hour dies from oral cancer, and more than half of those patients diagnosed each year will not live more than five years beyond diagnosis. According to research conducted by the Oral Cancer Foundation, the best way to reduce the number of annual deaths attributed to oral cancer is by diagnosing and treating the disease in earlier stages. That's why we screen for oral cancer using the Identafi system as part of every six month checkup.
Dental Sealants
Dental sealants are thin layers of plastic that coat teeth preventing bacteria from accessing the smile, forming plaque, and potentially causing tooth decay or gum disease. This simple, painless treatment can be completed quickly during any regular checkup. We apply a layer of liquid sealant to teeth and harden the clear, protective coating to teeth with the curing light we use to complete composite resin fillings. Once in place, dental sealants fill in even the tiniest pits and cracks in teeth and protect smiles from potential damage for years with proper care.
Nightguards for Bruxism
Patients who grind and clench their teeth at night, a condition known as bruxism, may find it difficult to stop this potentially damaging habit, but we offer a simple solution to protect smiles from wear. Custom crafted mouthguards reposition the jaw allowing it to rest in its most comfortable position, and they place a barrier between rows of teeth. By repositioning the jaw, these nightguards decrease the incidents of grinding which may occur due to an uncomfortable bite, and the barrier between teeth protects them from wearing, chipping, or cracking that may occur due to bruxism.
TMJ Therapy
One of the potential adverse effects of bruxism is TMJ dysfunction. TMD can also occur due to stress, facial trauma, and a variety of other issues. Regardless of the cause of TMD, we offer diagnosis and occlusal splint therapy for this common oral health issue. Let our doctors know right away if you experience any of the following side effects of TMJ:
Jaw pain
Limited jaw mobility
Popping or grinding sound when opening and closing the mouth
Chronic headache, earache, or neck pain
Sleep Apnea Therapy
Sleep apnea is the cessation of breathing for ten or more seconds at a time multiple times during sleep. Most patients don't immediately think of the dentist when they're diagnosed with sleep apnea, but as a specialist with training in how the oral and maxillofacial structures interact, dentists may be able to provide effective treatment for those patients with obstructive sleep apnea, the most common form of this sleep disorder. We create oral appliances that shift the jaw forward keeping the airway clear and preventing incidences of apnea and allowing patients to sleep soundly.
Fluoride Treatment
Many cities have been fluoridating water in order to improve the development of strong, healthy teeth, but once teeth erupt from the gum line, topical fluoride is necessary to strengthen teeth. Most patients receive adequate fluoride from toothpastes and mouth rinses, but for young patients who are still learning to care for their smiles and adults who are more prone to decay, we offer professional grade topical fluoride treatments to fortify enamel protecting teeth from decay.
Toothpastes & Mouthwashes
We treat patients twice a year during in-office checkups and teeth cleanings, but we also want to help patients care for their smiles at home. We recommend a number of products that can dramatically improve home oral hygiene routines including the CTx CariFree system, the PerioSciences system, and Ice Chips. No product is right for every patient, and we make recommendations based on our patients' unique set of oral health care needs.
Dental Checkups and Cleanings
Comprehensive Exams and Cleanings for Better Oral Health!
Many people don't realize that dental checkups and cleanings are about more than just getting tartar removed and X-rays performed. While these are key tenets of our routine appointments, they're also meant to help you stay protected against underlying disease you may not have otherwise been aware of. This is the case even if the condition isn't directly related to your oral health! Furthermore, you should always feel comfortable asking your dentist questions whenever you're unsure of something. Contact us today to schedule your first visit at Sachs Family Dentistry!
How Technology Enhances Your Dental Care
In order to have a better understanding of what's happening underneath gum and bone tissue, your children's dentist in Dearborn utilizes digital X-rays, the latest in X-ray technology. With it, our doctors can catch problems that are often invisible to the naked eye. For example, X-rays help our team examine the path of erupting permanent and wisdom teeth, which is especially important for younger patients.
In the event that you need a better explanation of your current oral health status, intraoral cameras keep patients fully informed during diagnostic procedures. These handheld cameras project live video of all the corners of the mouth onto a nearby screen, making it easier for dentists to express their determinations during exams.
The Dental Examination
Dental exams involve closely examining the teeth, gums and oral structures in order to catch early signs of dental disease, mainly tooth decay and gum disease. However, your dental team is also on the watch for debilitating diseases that would likely cause potential problems later, including oral cancer, temporomandibular joint disorder (TMD), and bruxism, also known as chronic teeth grinding.
In many cases, these conditions can have a lasting effect on your overall health, not just your oral health. Those with TMD are more likely to have issues sleeping or starting the day due to jaw pain, while those with bruxism are likely to experience enamel erosion, sensitivity and eventually tooth loss. Oral cancer claims the lives of approximately 10,000 people annually, but is largely preventable with routine dental visits.
A Truly Professional Cleaning
Finally, our skilled hygienists don't just remove plaque and tartar from your teeth, but offer advice on the best way to protect your mouth in between your routine visits. They'll recommend products they believe to be the most effective at protecting your oral structures.
Whether you're an adult or child, you may also want to consider treatments that offer professional protection as well, including fluoride varnishes and dental sealants. These are ideal if we determine that you're more susceptible to dental disease than other patients.
After disclosing our findings and completing your cleaning, our team always leaves time to answer questions you have and build a treatment plan that works best for you. After all, treating the source of your dental issue and preventing future issues is the most important step you can take in keeping your smile for life! Contact us today to schedule your routine dental checkup in Dearborn with Sachs Family Dentistry!
Sleep Apnea Therapy
Dental Implant Salvage
Meet Your Award Winning Dentist
The Proof is in Our Patients

My favorite hygienist retired, so it was time to change dentist's. The office staff here are great, the dentist is friendly and through, and the hygienist was friendly, through and did not hurt. Fast and with high tech X-rays. Love this dental office.
Love Sachs Dental. Very friendly and upbeat. Front office personnel, hygienist and Dr Sachs are awesome. They thoroughly explain what they're doing. They take the time to answer all your questions. I worked 12yrs in dentistry and I highly recommend them to you. My kids love them too
The whole staff is nice. Dr. Evan Sachs is tremendous, funny and caring. He has done excellent dental work on my teeth. Thank you, Michael Boren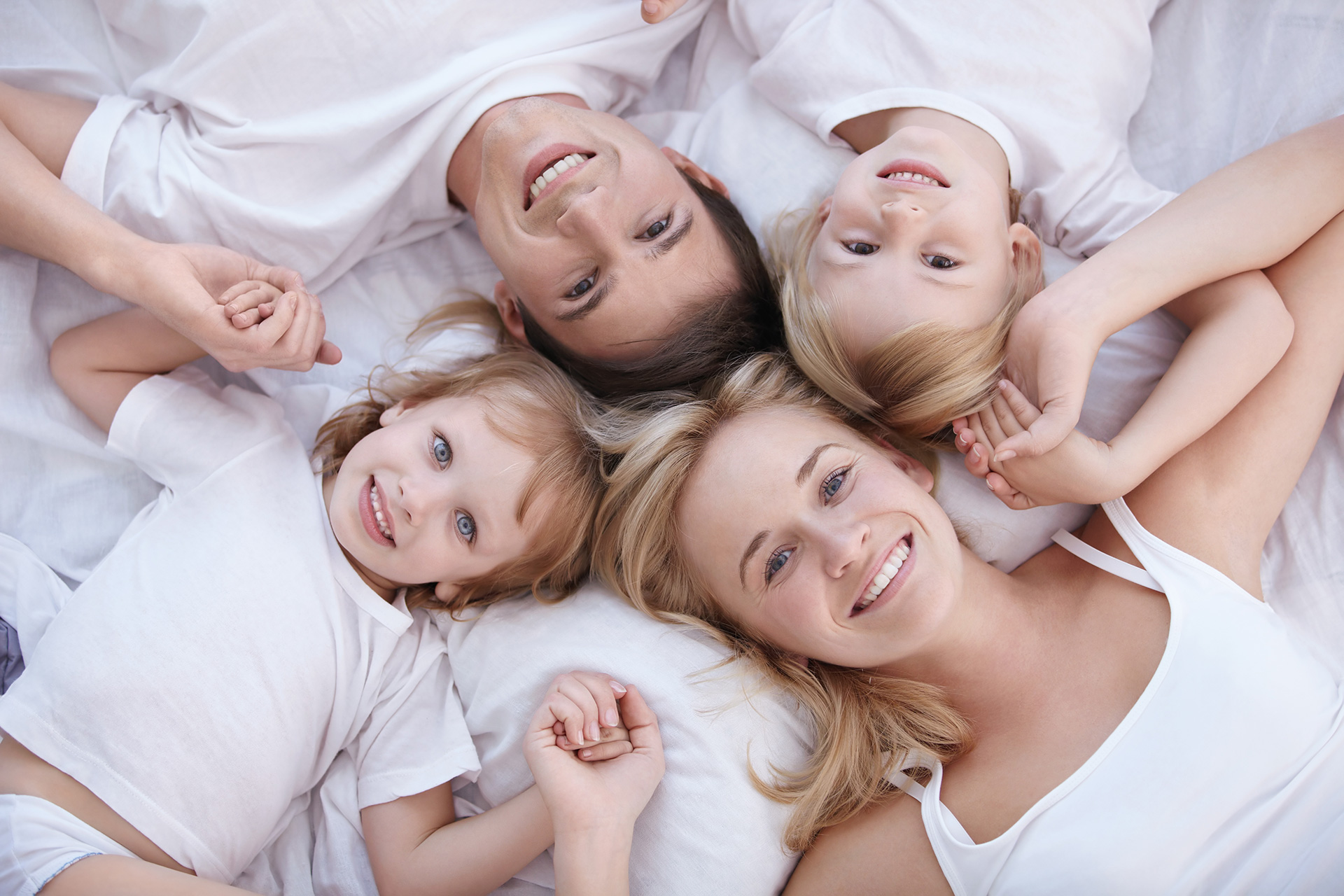 Our patients don't need it!
Sachs Family DentistryMembership Club
and get your preventive care for a low monthly subscription fee.
MOST INSURANCES WELCOME AND MAXIMIZED!
Contact us and schedule your visit today. 
Most Insurances Welcomed and Maximized
We'll make the process of paying for your dental care as simple as possible! Our office accepts a wide variety of insurance plans, and we're always happy to file your claim for you so that you can be sure to receive the maximum benefits available to you. Sachs Family Dentistry is in network with Delta Dental, Cigna, Metlife, Aetna, Guardian, Ameritas, Principal, United Healthcare, United Concordia, Assurant, GEHA, Careington, Humana, TDA, BlueCross BlueShield and more! Call us today to find out how we can maximize your insurance plan!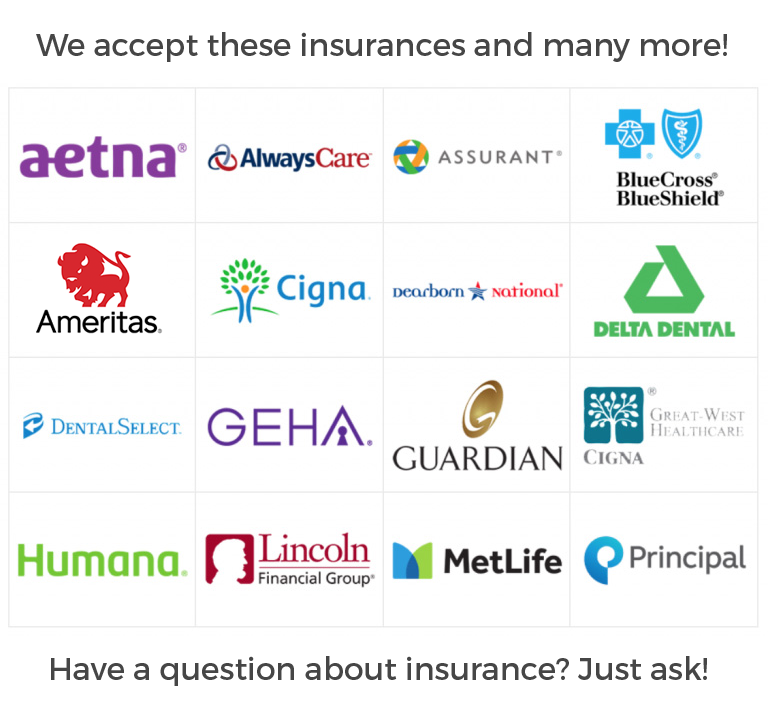 OUR LOCATION Sachs Family Dentistry
| | |
| --- | --- |
| Monday | 9:00 AM – 7:00 PM |
| Tuesday | 8:00 AM – 6:00 PM |
| Wednesday | 8:00 AM – 6:00 PM |
| Thursday | 8:00 AM – 6:00 PM |
| Friday | 8:00 AM – 2:00 PM |
| Saturday | CLOSED |
| Sunday | CLOSED |
A Full Array of Cosmetic Dentistry, and General Dentistry Options.
Open Daily For Your Convenience!
A State-of-the-Art Dental Facility to Best Serve Our Patients in Dearborn, MI.